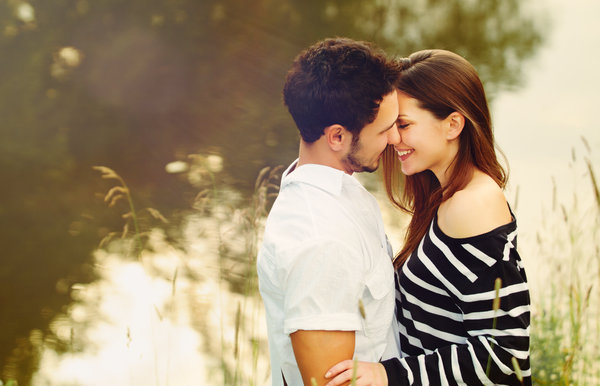 There's no doubt that marriage is hard work, but that doesn't mean you shouldn't be having a blast along the way. Your marriage mate should be your best friend, and who better to share love and intimacy with than the same person who can make waiting in line together feel like the most fun time you've had all week? We're looking at making marriage beautiful: lifelong love, joy, and intimacy start with you.
How to bring Love into your Marriage
There is a lot more to love than simply being together. Strong relationships are built when a concoction of personality traits and circumstances come together. These values include respect, patience, honesty, trust, loyalty, and dependability. If you expect these qualities in your partner, you need to be sure you too possess them.
Communicate Regularly
Communicating with your husband means more than just chatting about your days. It means discussing the big things, little things, funny things, and important future goals together.
Communication is the key to growing together. If you don't talk to one another, you stop learning who you are as people, not just as a unit. Communication also promotes peace in the relationship and teaches you as a couple how to problem solve and reduce arguments. When there is proper respect and love present in a relationship, both parties will feel comfortable opening up about any subject under the sun.
Show Appreciation
Many marriages fall apart over the years because each person stops showing appreciation for their mate. There is a saying that goes: "Never stop wooing your wife and never stop dating your husband. These phrases mean exactly what they say.
When you first met your wife, you would do anything to impress her and make her feel special. Similarly, when you first met your husband you wanted to be engaging, show him attention, and let him know how much you desired him. These traits shouldn't fall to the wayside just because you're married. In fact, you need them now more than ever. Showing appreciation for one another will keep your love blooming for years to come.
Say It
Aside from simply showing your love, make sure you are saying it. Say it when you feel it, not just because you're heading off to work for the day or you're getting off the phone. If your mate does something that touches your heart, tell them so! Never hold back on telling your partner how much you love them and what personality traits still give you butterflies.
How to bring Joy into your Marriage
Joy is a trait of a happy, healthy marriage. When you are joyous you are happy, and who could make you happier than the person you married? These are some key characteristics to follow if you want to make your marriage beautiful.
Loving your Partner for Who they Are
Not changing your partner into someone they're not will bring joy into your relationship. In relationships, and as women especially, you tend to curb your partner's personality toward the things you like doing, eating, and spending your time on. It is only natural for you to want your favorite person to share all of your favorite things. Sharing one another's hobbies can help build your bond for the better, but trying to force your partner to change will only build resentment.
Make Time for Each other
Life can get hectic, especially with full-time careers and when children come into your marriage. This is no reason to let your romantic relationship fall to the wayside. If you treasure something, you'll make time for it. Showing your mate that they are at the top of your priority list keeps joy and appreciation alive in a marriage.
Alternate Date Nights
Take turns planning date nights each week. The idea is simple, but couldn't be more fun. Alternating date night planning each week allows both the spouses to plan a fun night that caters either to their mate's desires, or their own personal idea of a romantic or exciting night out. Going back and forth in the planning phase allows both of you to stay creative.
How to bring Intimacy into your Marriage
When you think intimacy, your mind may go straight to the dirty side of intimate life. However, there is a lot more to making marriage beautiful through lifelong love, joy, and intimacy than a regular sex life – though that helps, too! Here is what you can do to bring intimacy into your marriage.
Show your Affection
Being intimate is more than just having sex. Showing your affection in physical ways that don't end in a romp between the sheets are important for maintaining a connection. This means hugging, holding hands, kissing, curling up together, and using various forms of touch to communicate your affections for one another. Showing your affection may also involve using kind words to encourage, flatter, and embrace your partner.
Create a Weekly or Monthly Check-In
A relationship "check-in" is a cute way of saying "tell me what's on your mind". This setup occurs each week/every other week/every month, where both parties, facing one another, check in on all the things in the relationship. This could mean expressing appreciation, airing grievances or hurt feelings, or asking how you can be a better wife/husband. When done correctly with respect and honesty, this can be a great way for couples to bond and solve problems.
Have Sex Regularly
Couples who have sex twice a week or more report being happier in their relationships than those who do not. Keeping a regular sexual routine is imperative to your emotional connection as a couple. Sex is a huge part of intimacy and helps forge a bond between you and your mate that you don't share with anyone else. These are secret moments you have together in physical bliss.
Emotional benefits aside, sex feels great and also contributes to good health. People who engage in sex on a regular basis experienced improved immunity, lower blood pressure, pain relief, and decreased anxiety and stress. Having sex regularly may also help reduce prostate cancer. If these aren't reasons to stay physically intimate with your partner, we don't know what is!