Are you excited and a little uneasy on how you will present your wedding speech?
Weddings are special occasions where friends and families come together to celebrate the union of two people. Making a great speech shows respect for the couple.
Use the steps outlined below to make your speech effective and a successful one:
Thoroughly prepare your speech. Don't rely on past successes or your ability to speak "off-the-cuff". Preparation prevents the possibility you will become tongue-tied at the crucial moment. Write down everything you want to say to the newly weds.
While you are writing the speech remember, this is not about you. It is their day, and it is your job to deliver the speech or the message they want to hear.
Introduce yourself and tell how you are related to the couple.

Tell a funny story about the married couple. Don't tell an offensive story. This will keep the crowd alive and interested in what you have to say.

Give credit to the parents – after all they are probably paying for the party. Tell about some of the sacrifices the parents made for either the bride or groom, how they influenced them in a positive way.

Don't forget to express to the audience how happy you feel about the marriage. And remind them that there is a reason they made a vow to marry "for better or for worse". There will be trials, but you have confidence they will find a way to work through them.

As part of the closing remarks, it can be effective to give a small personal gift. Appropriate items might be a short video of their lives first separate – now come together. Other ideas include a collection of pictures, the places they went, funny picture. A powerpoint presentation can be a powerful tool as well.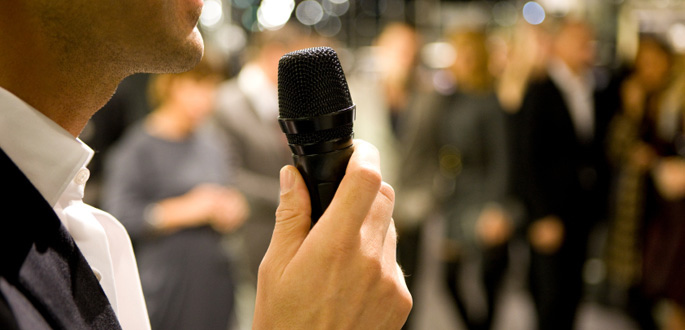 When delivering the speech, breathe and relax. Remember the crowd is made up of friends and family. Everyone knows the married couple, so everyone has something in common. If you have troubles like children have when they need a book report for 5-th grade, please write now - you can ask your relatives for help! They will help to write this speech, I bet!
In speech making your motto should be the same as the boy scouts, "Be Prepared". Preparation will help you to deliver your message clearly and effectively.